At Claire Sergent Walls (CSW) Legal Group, we provide a complete range of legal services to our clients within the Marcellus and Utica shale plays and beyond. Our firm is dedicated to helping our exploration and production, and midstream pipeline and mineral investment clients reach their goals in a thorough and timely fashion. We possess the legal expertise, experience, level of regionalized knowledge, and attention to detail required to handle land and legal challenges in the evolving energy market.
Trust Earned by Consistent Performance
Our attorneys share one common goal: complete client satisfaction through unmatched service.
CSW Legal Group was founded in 2008 by Claire Sergent Walls to provide competent, experienced legal service for difficult land and mineral title and transactional issues. CSW has since grown and established a reputation for providing unmatched title opinions for Operators within the Appalachian region. Each attorney at CSW has the expertise and focused knowledge to perform at the highest level. We understand the unique intricacies of Appalachian title and apply our efforts to provide streamlined title opinions.
Our founder and principal, Claire Sergent Walls, has over a decade of experience in real estate and energy law. Claire is licensed to practice law in West Virginia, Ohio, and Pennsylvania, focusing on oil and gas, coal and surface title analysis, including certified title opinions, due diligence, acquisitions and mineral and commercial real estate transactions. She earned her undergraduate, graduate and law degrees from West Virginia University.
We have great pride in our work and take nothing at face value to ensure accuracy. Our attorneys are expert researchers and leave no stone unturned.
A Solid Foundation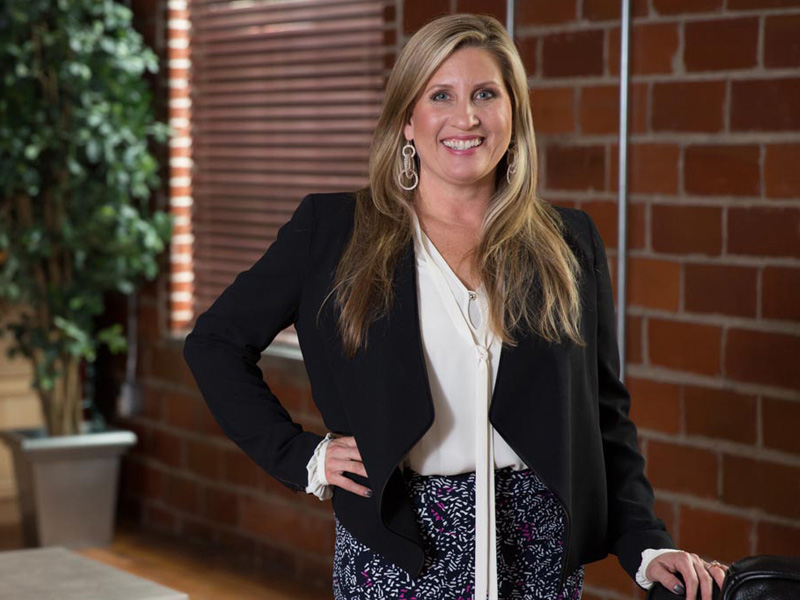 Energy and Mineral Law Foundation (EMLF)
American Association of Professional Landmen (AAPL)
Michael Late Benedum Chapter of AAPL
Women's Energy Network Appalachian Chapter
Independent Oil and Gas Association of West Virginia
American Land Title Association (ALTA)
West Virginia State Bar Association
Pennsylvania State Bar Association
Ohio State Bar Association
Claire is the owner and principal attorney of the Claire Sergent Walls Legal Group. She started the firm in 2008 after working in oil and gas and real estate in Appalachia, both for an oil and gas land services company and a small law firm. Her legal experience is grounded in oil and gas and real estate title and transactions.
As the leader of CSW Legal Group, she has managed large-scale certified title projects across Appalachia, both for operators and mineral investors. Most importantly, she is fortunate to manage and support a small but powerful group of brilliant title attorneys and staff, all of whom make it possible for the firm to serve its clients at the highest level.
She is a three-time graduate of West Virginia University, having obtained undergraduate, graduate and law degrees at the state institution. She is a member of, and supports multiple organizations in her industry, including the Energy and Mineral Law Foundation (EMLF), the American Association of Professional Landmen (AAPL), as well the Michael Late Benedum Chapter of AAPL (MLBC). She is also a member of the Northern Appalachian Landman Association (NALA) and West Virginia Independent Oil and Gas Association (IOGA)
She is licensed to practice law in West Virginia, Pennsylvania, Ohio and Florida.
Aimee LeCuyer, Attorney

linkedin

Aimee is a 2008 graduate of West Virginia University College of Law. She earned her undergraduate degree at the University of Pittsburgh. Aimee is licensed to practice law in Pennsylvania, with experience performing mineral title examinations and preparing certified title opinions regarding surface, coal, oil, and gas ownership in West Virginia, Pennsylvania, and Ohio. Aimee is a member of is a member of the Energy and Mineral Law Foundation (EMLF).

Travis Britton, Attorney

linkedin

Travis Britton is a 2013 graduate of West Virginia University College of Law and has been admitted to the bar for the State of West Virginia and for the United States District Court for the Southern District of West Virginia. He also graduated from West Virginia University with a bachelor's degree in Political Science in 2010. Travis has over 4 years of oil and gas title experience in West Virginia and surrounding states.
"Northeast Natural Energy has consistently relied on the services of Claire Sergent Walls Legal Group, PLLC, [since 2013]. For a natural gas exploration & production company to succeed in the highly competitive and volatile energy industry, reliability, accuracy, attention to detail and speed are required. We have found all four of those important qualities in CSW's certified title opinions."

— Jeannie Morgan Johnson, Former Vice President – Land Operations, Northeast Natural Energy
Accuracy Guided by Focused Insight
We strive to ensure thorough outcomes and fully vetted opinions.
We help Exploration & Production and Midstream Pipeline Companies reach their objectives because we provide solutions to their challenges. Our firm has streamlined processes where every attorney and support person possesses an advanced knowledge of title issues, a position that makes it possible for us to quickly identify the problems our clients face and provide the solutions they need. Whether we are securing title for asset acquisition or drilling, or drafting transactional agreements and documents, our firm helps energy companies stay on course. You can have confidence in our expertise and consideration of your time and budget.
At CSW, we thoroughly analyze and communicate your ownership position through efficiently crafted title opinions that detail ways to fix your title problems and provide an analysis of risk. We stay with you during the curative process whether the problem is easily solved by the creation of deeds, lease amendments or estate probates or it is a complex issue requiring litigation.
If your need is transactional, we address and resolve issues quickly and provide a smooth closing procedure that occurs within your contractual timeline.
Certified Title Opinions

We have many years of experience in the difficult title areas of Appalachia and can efficiently analyze and assess ownership to land and minerals. Our title opinions tell you who owns the asset, how they acquired it and who has the rights to operate it. We also tell you what the title defects are and propose practical solutions to resolve them. We provide certified drilling opinions, supplemental title opinions, pre-lease title opinions, division order title opinions and other title opinions within the scope identified by the client.

Land Acquisition Transactions

We can handle all transactions involving rights-of-ways and easements for interstate and intrastate pipelines, as well as fee acquisitions of lands for facilities including storage facilities, processing plants and gathering systems. We coordinate with sellers, purchasers and lenders for the preparation and delivery of all closing documents and we conduct closings. We also control and manage payment and allocation of real estate taxes and utilities as well as the distribution of sale proceeds

Curative Document Preparation

We prepare or review your deeds, lease amendments and other documents required to remove title defects. We also assist with administration and probate of wills and estates and conduct court petitions and litigation to solve more complex curative issues. We can also prepare all right of way agreements, joint venture agreements, acquisition agreements and surface title opinions related to pipelines and storage fields.

Division Order Title Opinions

We are well-versed in the preparation of division order title opinions that provide royalty and ownership calculations on a tract, lease and unit basis.

Due Diligence

Our team can assess the status of title of your proposed asset, identify defects and prepare communications to assist you with risk analysis and negotiations on pipeline mergers and acquisitions.

Oil and Gas Title Litigation

If your title issue requires a more complex solution, we can initiate and conduct litigation for receivership leases, quiet title actions, partition actions and other related matters.

Mineral Transactions

We handle purchase and sale transactions of minerals and real estate including document preparation, closing services and recordation of documents.
Perspective
Stay in the know.
Contact Us
We provide detailed, reliable, accurate, and timely services.
Location
63 Wharf Street #200
Morgantown, WV 26501
Phone
Office - (304) 225 1108
Cell - (304) 319 1291